Member offers
"Life is Good Nutrition offers an exclusive 20% discount on all their nutrition plans to the members of the group, plus a first free consultation.Call me today on 07772 184 168 to see how I can support you and your business."
Carola Becker, Life Is Good Nutrition
"We offer half day free architectural consultation to members who have ideas / plans that they want to discuss.(worth about Â300) Please call me on 01752 388 888 to discuss"
Dale Beeson, Architects Design Group
"From the 1st March save 10% on 4,8 & 12-page Brochures exclusive to members only. Speak to David Miller or me, on 01392 271 739."
Danny Frayne, QuickPrint
"Special offer discount to Business Network Members on any of my coaching sessions, events, or books (not Kindle versions). Email me for details! peter@thewrightwayltd.com "
Peter Wright, The Wright Way Coaching Ltd
"Extremely valuable Tender Readiness Check is offered to Business Network members at HALF PRICE i.e. 225 GBP plus VAT instead of 450 GBP, saving 225 GBP. Your first step on the way to winning lucrative contracts, it could be worth thousands!Please call me on 07988 771 225."
Ian Smith, Winning Tenders Ltd
"From the 1st March save 10% on 4,8 & 12 page Brochures exclusive to members only. Speak to David Miller or the team at QuickPrint. Contact me on 07794 481 247"
David Miller, QuickPrint
"Anyone from The Business Network new to WPA that takes a Healthcare Plan out in the next 4 weeks can put their partner on totally free for the first year! Please call Linda, or me, on 01392 244 140"
Dave Stickland, WPA Healthcare
"We are giving up to 120 GBP worth of Google AdWords credit to be spent in one month. Please call me on 01392 492 380."
Ronnie Halden , Big Wave Media
"WPA are offering to put any new member's partner on the same cover as them totally FREE for the first year if they have never had a policy with us. Please call me on 07940 566 360."
Linda Bennett-Smith, WPA Healthcare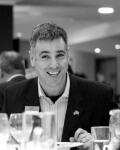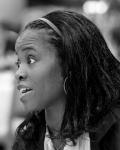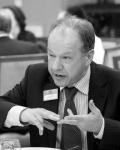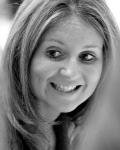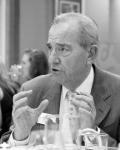 Come and join us at
OUR NEXT EVENT
Thursday 12th April
Exeter Racecourse 12 Noon - 2.00 pm
What members and guests say
"I joined The Business Network Manchester over a year ago and took the time to get to know the network Members there. After about 5 months we won our first contract, and since then weâve generated a constant flow of referrals and met many new decision makers and business contacts. Itâs not just been the attendees that weâve worked with, they have suggested our services to their contacts, so its networking in the real sense of the word. Helen is very active in ensuring that there are always new attendees and the group runs at a very healthy level each month. Its also great fun and thoroughly enjoyable."
Vicki Culverhouse
Straightahead
"You run a tight, professional show - there is no other network organisation like it!"
Ian Rothwell
R W Learning Ltd