Member offers
"SPECIAL OFFER 1: Complimentary initial meeting so you can find out if your business is ready to tender for contracts with large organisations. See how your business stacks up and get ready for growth. We have a very high win rate so this could be the start of something big!SPECIAL OFFER 2: If you decide to sign up for Winning Tenders' service Business Network Exeter members may do so at HALF PRICE - Â225 instead of Â450. Call us on 01392 247 997 to arrange the initial meeting."
Jonathan Davey, Winning Tenders Ltd
"Complimentary Design â 1 hour free artwork design on orders over Â100 made in June, please contact David or the team at QuickPrint. Contact me on 07794 481 247"
David Miller, QuickPrint
"I'm running a one-and-a-half day interactive course on 'Business Story Telling for Insight and Influence' and am offering fellow members a saving of 20% off the ticket price, reducing the cost from Â370 to Â296. Bursting with benefits. Please contact me on 0845 805 1080 for full details."
Vanessa Cobb, Vanessa Cobb Professional Development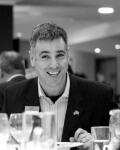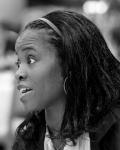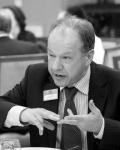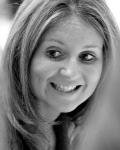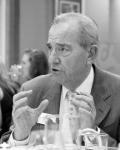 Come and join us at
OUR NEXT EVENT
Thursday 7th June
Exeter Racecourse 12 Noon - 2.00 pm
What members and guests say
"Please let me congratulate you on the quality of the event, it was extremely interesting, well-co-ordinated with a really great diversity of professionals."
Nathan Monshin
Spherical International Operations
"Joining The Business Network was one of the best moves I ever made. When Winning Tenders moved to Exeter in 2012, local business people recommended that going to The Business Network events would be a great way to get to know potential customers and suppliers.I duly went along to my first event soon afterwards - a complimentary seminar followed by a great networking session and then a very nice lunch - and found this format to be tremendously appealing so I joined up and have been a member ever since.Through The Business Network, I have found a number of trusted suppliers and some very good customers. Not only that but the complimentary morning seminars are a valuable source of information on business trends and ideas; we have also been able to present our own seminars.The Business Network just gets better and better; the organisers Helen and Russell certainly know how to put on good events and choose the right sort of venues. Importantly, Helen Bennett is extremely proactive in introducing members to those who may be able to help them. There's nothing better than a personal introduction and I'm grateful to Helen for putting me in touch with several members who have now become valuable customers of Winning Tenders; she also goes to the trouble of announcing successful contract wins that we have achieved for members where they are happy for her to do so.The Business Network meetings in Exeter are very well attended and always very enjoyable so, not content with those I have now also joined The Business Network London: as you might expect, they are well-attended too, and another source of really useful contacts and now customers.The Business Network is the one to join; it's events are worthwhile and a pleasure to attend. Informative seminars, great networking, nice lunches and good table companions - what's not to like?!'"
Ian Smith
Winning Tenders Ltd